Fancy spending Easter in Papua New Guinea? Didn't think so.
Ask that question of any of the potential members of the New Zealand women's squad not named among the twenty players newly appointed national coach John Herdman has chosen "to do a job over there", however, and every single one of them will quite likely bite your hand off if it meant they could have the chance to realise their dreams of helping New Zealand qualify for FIFA's Women's World Cup Finals.
Instead, those who won't be heading to Lae on Good Friday will be kicking every ball in spirit with the chosen score as they take on Tonga, the Solomon Islands and the host nation in the Oceania qualifying series, which takes place in the week following Easter.
Given they'll be playing all three games around lunch-time in Lae, when temperatures will be over the 30C mark, the need to acclimatise will be important, particularly for the likes of the northern hemisphere-based contingent, who will be coming from near-freezing environments to play in a comparative furnace!
And the heat will be on in more ways than one, for not only will the winner of this tournament be the final nation to qualify for September's finals in China, they will earn their country a cool $US 200,000 for doing so.
This year marks the first time FIFA has provided a financial incentive to the nations which qualify for the finals of its flagship women's competition, with the funds received increasing depending on progress - the 2007 Women's World Cup winners will bank $US 1 million.
NZ Soccer would greatly welcome an injection of funds of this magnitude for use in bettering the women's game here, so it's understandable that no stone is being left unturned in an effort to secure same.
Hence the calibre of player chosen in this squad, a healthy mix of wise heads, young guns and class acts, all of whom have a common goal - taking the field at China 2007.
Heading the list is Wendi Henderson, who has, in this instance, quite literally been there and done that. As the lone survivor from the 1991 squad which won the placeOceania qualifying series in Port Moresby to advance to the inaugural Women's World Cup Finals in China, her experience in this environment will be invaluable.
As will that of the professionals … no, not Cowley, Bodie and Doyle from the UKTV series, but a no less uncompromising trio. Maia Jackman and US-based Simone Carmichael experienced the professional environment when respectively playing for Dalian Shide and Shanghai TV in the 2002 Chinese Women's Super League.
Rebecca Smith, meanwhile, is the lone Kiwi women's star currently living the professional dream to which so many of her peers aspire. At Sunnana SK, she is half of one of the most miserly defensive combinations in Sweden's Damallsvenskan, the world's foremost women's football league.
Rachel Howard's decision to up sticks and head to Germany, where she plays between the sticks for Frauen Bundesliga combination TSV Crailsheim, has paid dividends for her.
The same can be said of those chosen who currently ply their trade on the US college circuit - Ali Riley (Stanford), Hannah Bromley (Tennessee Tech), and Coastal Carolina duo Emma Humphries and Emily McColl, the last-mentioned one of two new caps named in the squad.
The other is goalkeeper Stephanie Puckrin, whose patience has finally been rewarded. She is one of six Lynn-Avon United players in the squad, the others being Katie Hoyle, Hayley Moorwood, Ria Percival, Kirsty Yallop and new recruit Emma Kete.
Her former club, Three Kings United, contribute Zoe Thompson, new signing Anna Green and New Zealand's youngest international, Annalie Longo, to the squad, while Western Springs' new recruit, Abby Erceg, and Eastern Suburbs' "A Team" captain, Marlies Oostdam, round out the twenty who are bound for Lae.
Standing in their way are Tonga and the Solomon Islands, two counties for whom this placeOceania tournament marks their first experience of senior level women's football.
These are New Zealand's first two opponents in the four-team tournament, thus provide the perfect opportunity to end the team's goal drought, which stands at 1012 minutes and counting - over eleven internationals - since they scored the last of five goals against Papua New Guinea in the 2003 Women's World Cup qualifying semi-final.
Talking of the host nation, they are regular attendees at the qualifying tournaments, and will provide New Zealand with their most demanding challenge of the five-day round-robin affair, the on-site rewards for which comprise the OFC Women's World Cup championship trophy, the Fair Play Trophy, and a new trophy donated to Oceania by this writer to recognise the Top Goalscorer at this and future FIFA Women's Qualifying Tournaments in the Confederation.
| | |
| --- | --- |
| Jenny Bindon | Hannah Bromley |
| Simone Carmichael | Abby Erceg |
| Anna Green | Wendi Henderson |
| Katie Hoyle | Maia Jackman |
| Emma Kete | Annalie Longo |
| Emily McColl | Hayley Moorwood |
| Marlies Oostdam | Ria Percival |
| Stephanie Puckrin | Ali Riley |
| Nicky Smith | Rebecca Smith |
| Zoe Thompson | Kirsty Yallop |

| | | | | |
| --- | --- | --- | --- | --- |
| DATE | NZ TIME | | | |
| 9 April | 1.00pm | NZ | v. | Tonga |
| | 3.30pm | PNG | v. | Solomons |
| 11 April | 1.00pm | NZ | v. | Solomons |
| | 3.30pm | PNG | v. | Tonga |
| 13 April | 1.00pm | Tonga | v. | Solomons |
| | 3.30pm | NZ | v. | PNG |

All games are taking place at the Sir Ignatius Kilage Stadium in Lae, Papua New Guinea.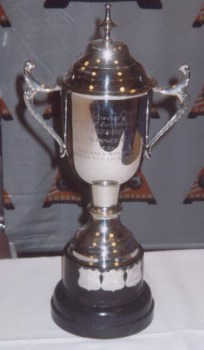 The OFC Women's Championship Trophy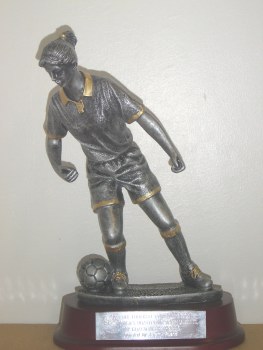 The OFC Women's Championship Goalscoring Trophy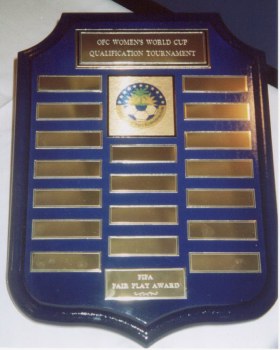 The OFC Women's Championship Fair Play Trophy
| | | |
| --- | --- | --- |
| Player | Caps | Goals |
| Jenny Bindon | 6 | |
| Hannah Bromley | 1 | |
| Simone Carmichael | 16 | 5 |
| Abby Erceg | 4 | |
| Anna Green | 2 | |
| Wendi Henderson | 52 | 14 |
| Katie Hoyle | 4 | |
| Maia Jackman | 29 | 11 |
| Emma Kete | 2 | |
| Annalie Longo | 2 | |
| Emily McColl | 0 | |
| Hayley Moorwood | 13 | 1 |
| Marlies Oostdam | 13 | |
| Ria Percival | 4 | |
| Stephanie Puckrin | 0 | |
| Ali Riley | 2 | |
| Nicky Smith | 19 | 11 |
| Rebecca Smith | 13 | |
| Zoe Thompson | 6 | |
| Kirsty Yallop | 7 | |
| | | |
| Stand-By Squad | Caps | Goals |
| Michele Clarke | 9 | 2 |
| Priscilla Duncan | 11 | 1 |
| Renee Leota | 2 | |
| Rebecca Simpson | 6 | |
| Rebecca Sowden | 5 | |
| Ella Wiebe | 0 | |

NB Two original selections had to withdraw prior to the tournament. Emma Humphries (injury) and Rachel Howard (family bereavement) were replaced by Nicky Smith and Jenny Bindon respectively