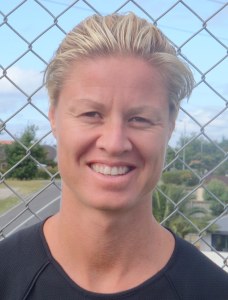 Maia Jackman - back on the world stage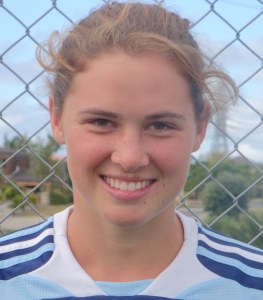 Bridgette Armstrong - following in dad's footsteps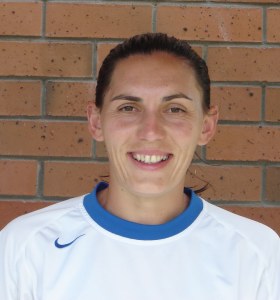 Ella Wiebe - patience pays off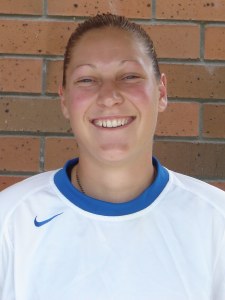 Melissa Ray - deserved recall
An injury crisis to rival that Rafael Benitez is experiencing at Liverpool FC has forced Football Ferns coach John Herdman to introduce some new faces and call on the services of some wise heads as New Zealandís national womenís squad prepares for a friendly encounter with Japan on 14 November.
While attention aplenty will be on the All Whitesí World Cup qualifying clash with Bahrain later that day, the Saitama City clash between two countries which drew 2-2 when they last locked horns - at the 2008 Olympic Games.
The Japanese squad shows minimum changes have been made to it since that encounter, the most notable addition being the diminutive star of NZ08, Mana Iwabuchi, who has since made quite a name for herself at all levels.
The Football Fernsí rollcall is as noteworthy for the names omitted as for those included. Among those with doctorís notes at present are Abby Erceg (ankle), Betsy Hassett (leg), Emma Kete (ankle), Ria Percival (knee), Merissa Smith (ACL) and Rosie White (foot).
Team commitments have denied Herdman the services of Marlies Oostdam (W-League team Melbourne Victory), Ali Riley (NCAA title-chasing Stanford University) and Rebecca Smith (German Bundesliga team VfL Wolfsburg).
New Zealandís coach has turned to the tried and trusted as he bids to provide a Football Ferns team capable of securing at least a share of the spoils at Komaba Stadium from 5pm on Saturday.
Sporting the silver fern for the first time since the Olympic qualifying match against Papua New Guinea in April 2008 is Maia Jackman, with 46 caps the most experienced player named in Herdmanís squad.
Another noteworthy name returning to the international stage is Melissa Ray, whose deserved recall follows a near-three year absence from the New Zealand squad. She suffered an ACL tear when last representing her country, against Australia in Canberra in February 2007.
Three new names have the chance to play for the Football Ferns for the first time. Speedy striker Sarah Gregorius is another whose on-field efforts have merited her senior squad summons, having last represented New Zealand at the 2006 FIFA U-20 Womenís World Cup Finals.
Since then. Bridgette Armstrong has made a strong impression on the international stage, most notably at the FIFA U-17 and U-20 World Cup Finals last year. The defender now gets the chance to follow in the footsteps of her father, Ron, in representing New Zealand at senior level.
The third newcomer is Wanganui-based German-born Ella Wiebe, who finally gets the chance to play for her adopted country after attending a number of training camps and clinics over a number of years.
Hayley Moorwood, who hasnít played a competitive match since returning from her stint with Ottawa Fury in the North American W-League competition in August, will again captain the Football Ferns in the country where, in May 2005, she first donned the armband she wears with pride.
On that occasion, Japan triumphed 5-0 in Tokyo, but the Football Ferns have improved immensely since that display, and despite the absence of so many of Herdmanís more frequent selections, will aim to produce a result and performance every bit as worthy of that anticipated of the All Whites later on Saturday.
Squad:
Hayley Moorwood (captain, Lynn-Avon United)
Bridgette Armstrong (Glenfield Rovers)
Jenny Bindon (Hibiscus Coast)
Caitlin Campbell (Lynn-Avon United)
Aroon Clansey (Three Kings United)
Anna Green (Three Kings United)
Sarah Gregorius (Lynn-Avon United)
Amber Hearn (Lynn-Avon United)
Kristy Hill (Three Kings United)
Katie Hoyle (Lynn-Avon United)
Maia Jackman (Three Kings United)
Annalie Longo (Three Kings United)
Sarah McLaughlin (Claudelands Rovers)
Liz Milne (Lynn-Avon United)
Melissa Ray (Lynn-Avon United)
Ella Wiebe (Marist Wellington)
Kirsty Yallop (Lynn-Avon United)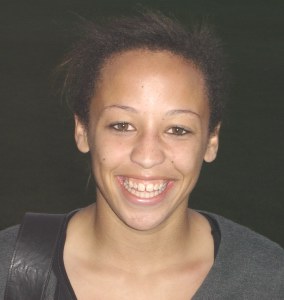 Sarah Gregorius - three-year wait over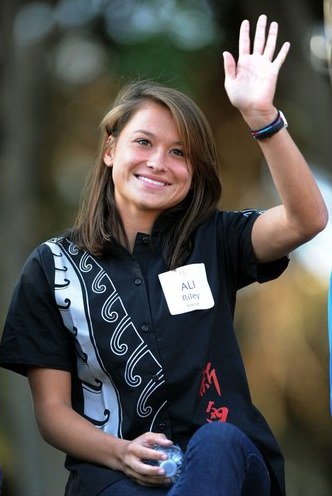 Ali Riley - one of many sidelined stars
(pic courtesy Stanford University)