To mark the Silver Jubilee of New Zealand women's football in 1997, Roy Cox, inarguably the code's driving force throughout the bulk of its first thirty years in this country, produced a book looking back on his years in the game to that point in time.
He invited this writer to contribute to it in various ways, one of which was a chapter entitled 'A View From The Sideline'. This was a pot pourri of thoughts and observations, including a section entitled 'Six Of The Best', a brief tribute to six players who, more often than not at the peak of their powers at the time, produced performances which offered great pleasure to many, and challenges aplenty for the individual charged with doing justice to their efforts by way of the written word each week!
One of this sextet is Debbie Lamb, or Debbie Pullen, as she was then known, and given the occasion of this, her testimonial, it's appropriate to reproduce those words now …
Debbie Pullen is blessed with so much footballing ability, sometimes I think she surprises herself! She won't admit to that, of course, but there are few opponents who haven't been left spellbound by "Koko"'s superb close control when confronted by this attacking dynamo.
"Koko", at the peak of her still considerable powers, was one of the few players around who could cruise through a match for an hour, then proceed to run riot for the remaining twenty minutes. (Eighty minute games were the norm in those days). Her ability, confidence on the ball, and pure instinctiveness were staggering, and still are.
I well remember one goal "Koko" scored for Eden which epitomised those attributes perfectly. She took on four or five defenders, waltzed her way past all of them, then nutmegged the 'keeper!
By the same token, it's not unknown for Debbie to do all the spadework, then give a team-mate a goal on a plate - I don't think I'll hear too many arguments from Wendy Sharpe on this count.
She'll be a hard act to follow upon her eventual retirement - a highly gifted footballer.
That she most definitely was. Born Debbie Anne Kok in Takapuna on 12 June, 1963 - no prizes for guessing how her nickname was contrived! - "Koko" initially played for North Shore United and Glenfield Rovers before enjoying a stint in Holland with Groote Lindt, one of the highlights of her career.
Another was playing for New Zealand, an honour she savoured on forty occasions. Even now, she is one of the ten most capped women's footballers in New Zealand's history, this at a time when the Football Ferns are enjoying a regular diet of international football each year, something which wasn't always the case when Debbie was in her prime.
She made her international debut against Australia on October 6, 1979, and continued to wear the silver fern off and on for another fourteen seasons, a goalless draw against Canada on August 6, 1993, marking "Koko"'s farewell to a shirt she greatly prized.
Had she been available for both the 1981 and 1984 World Women's Invitational Tournaments in Taiwan, the forerunner to today's FIFA Women's World Cup Finals, she would easily have passed the fifty-cap milestone, a mark which, sadly, all too few of our very best players have been able to realise over the years.
For a woman who hoped, among her long-term ambitions, to score the winner in the World Cup Final, playing against Denmark, Norway and host nation China in the very first FIFA Women's World Cup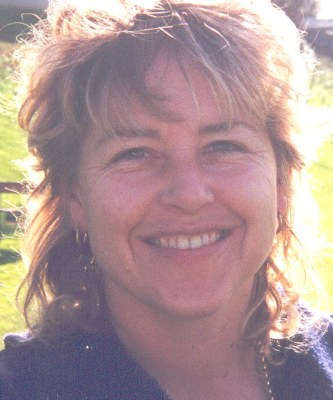 HONOURS BOARD
| | |
| --- | --- |
| Football Ferns | 1979-93 |
| Debut v. Australia, in Sydney | 6/10/79 |
| Full Internationals | 40 |
| Goals | 6 |
| Non-cap-earning | 2 |
| Goals | 5 |
| | |
| Auckland | 1979-91 |
| Appearances | 93 |
| Goals | 74 |
| | |
| Individual Honours | |
| NZ Player of the Year | 1991 |
| NZ Players' Player of the Year | 1991 |
| Player of the National Tournament | 1991 |
| Northern League Top Goalscorer | 1986 |
| | |
| Representative Honours | |
| National Tournament winners | 6 times |
| | |
| Club Honours | |
| Northern Premier Women's League | 7 times |
| Auckland Women's Knockout Shield | 6 times |
| Auckland Champion-of-Champions | 6 times |
| | |
| Clubs Played For | |
| North Shore United | |
| Glenfield Rovers | 2 spells |
| Groote Lindt (Holland) | |
| Mt. Wellington | |
| Eden | 3 spells |
| Massey | |
| South Auckland Rangers | |

Finals was an undoubted highlight, but so, too, was playing an integral part in a very special match in the formative years of the game here, one which brought New Zealand women's football its second piece of silverware.
The 1983 Oceania Nations Cup Final pitted the old foes against each other, and Australia were 2-0 up very early in the piece. But the "rampant Kiwi forward line of Donna Baker, Debbie Kok and Wendy Sharpe" led the turnaround, New Zealand eventually prevailing 3-2 after extra time, with "Koko" named Player of the Final.
The last of the six goals she scored for her country was at Australia's expense on the last occasion New Zealand conquered the old enemy on home soil - in Hamilton in October 26, 1991, her tenth minute strike paving the way for a 2-0 win.
That winning feeling wasn't confined to the national team, of course. "Koko" is an "A Team" legend, having played 93 times for Auckland - only four players have worn blue-and-white more often - and scored 74 times for the province, a figure bettered only by her chief partner in crime on a football pitch, Wendy Sharpe.
The annual week-long National Tournament was where "Koko" was most often seen in her element for Auckland, her efforts contributing greatly towards the province superseding Wellington as the standard-setter in New Zealand women's football, a legacy to which Debbie's successors in blue-and-white continue to aspire today.
She scored twice on her "A Team" debut against Waikato in a 10-1 win in 1979, and oft repeated the feat until bowing out on a winning note in the 1991 National Tournament Final, the sixth time "Koko" and Auckland had claimed the silverware to that point.
That wasn't all she won in Gisborne that year, however. The Player of the Tournament and Players' Player of the Tournament awards graced Debbie Pullen's trophy cabinet that summer, and she was also named New Zealand's Player of the Year - the first player to claim all three accolades in a single season, a feat matched just once, by Maureen Jacobson three years later.
At club level, "Koko" was a key component of the brilliant Mt. Wellington and Eden teams of the 1980s, scoring goals for fun as they claimed Premier Women's League titles and Knockout Shield triumphs galore.
That Eden team was something special, and a joy to behold. They won all 22 of their league and cup games that season, scoring a staggering 193 goals (Debbie notched 31) and conceding just one, with two of those wins coming by default.
For a future women's football writer enjoying his first year in the sport, there really couldn't have been a better team to follow while discovering the attributes of the game which make women's football as special, unique and as pleasurable as it is to this day.
After that team split up following its all-conquering campaign, "Koko" won further honours at Massey and South Auckland Rangers, and graced the colours of both Eden and Glenfield again as she wound down her playing career before turning to the joys of motherhood and, later, coaching at youth level.
Her pride and joy are her family - husband Brian, and children Jayden, Daynika and Shaelyn. Don't be at all surprised to see their names popping up in age-grade selections in the very near future, following in the footsteps of the New Zealand women's footballing legend who is now Debbie Lamb, formerly Debbie Pullen, but always, always "Koko".