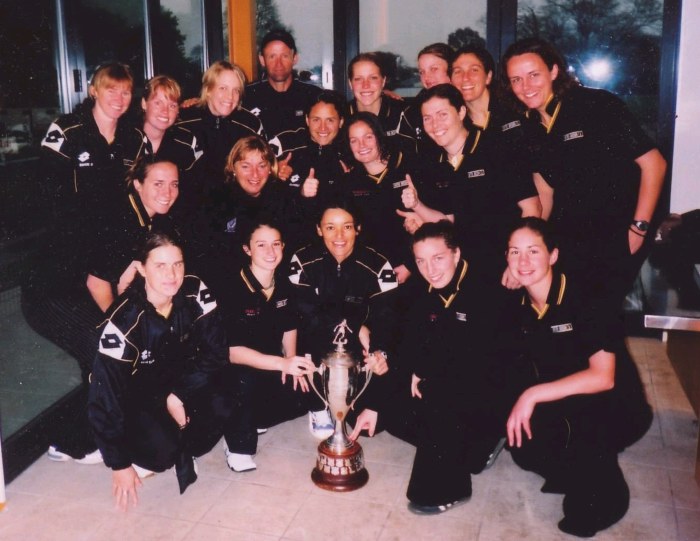 Queens For A Day!
The greatest achievement in the brief history of North Harbour women's soccer to date, as coach Billy Harris, manager Beth Porteous and the squad celebrate winning the Challenge Cup on September 28, 2003, at English Park, Christchurch.
Liz O'Meara's 37th minute goal was the only one of a rain-sodden game against Mainland Soccer.
For some of the squad, it was their first honour in senior level women's soccer.
Back: Gillian Thurlow (captain), Julie Ellis, Jenny Bindon, Billy Harris (coach), Stephanie Stevens, Mary-Lou Hendriks, Kati Roti
Middle: Rebecca Simpson, Beth Porteous (manager), Fran Ebbett, Sarah Gibbs, Celia Frame, Rachel Howard
Front: Sarah Sciarne, Liz O'Meara, Yvette Amadia, Catherine Porteous, Anna Barlow