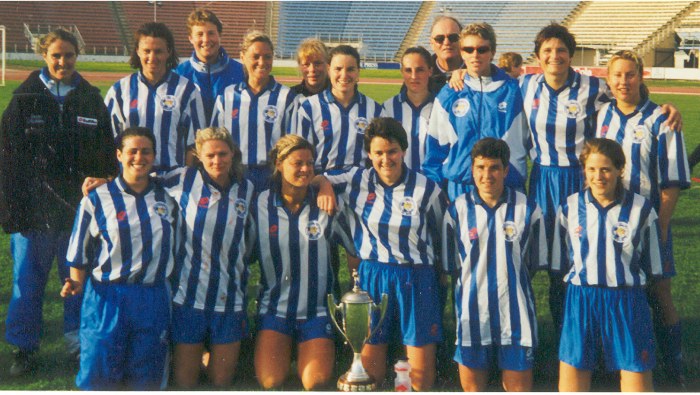 Which is the finest "A Team" of them all?
The all-conquering, record-shattering 1999 combination, pictured, or the 1987 line-up, which, for mine, boasted probably the most potent attacking alliance in NZ's soccer history - chaps included!!
Donna Baker, Monique Van de Elzen, Wendy Sharpe, Debbie Pullen and Michele Cox.
Imagine a Liverpool forward line boasting Kenny Dalglish, Robbie Fowler, Ian Rush, Michael Owen and John Barnes - drooling yet?
We are talking their female equivalents ... believe me, they were one scintillating quintet to watch in full cry - three players at the absolute peak of their powers, and two teenagers who, even then, were just as skilful as their elders, yet nowhere near their potential ...
There were times when you simply had to feel sorry for those having to defend against them, such was their sheer brilliance in carving open the opposition at will. They scored goals for fun, and made it look easy!!
Mind you, the same applied with the '99ers - just ask South Canterbury and Canterbury B!!