Mucking around in goal one day five years ago proved to be a profound move where New Zealand Under-20s goalkeeper Aroon Clansey was concerned.
Until that fateful day, the then-fourteen-year-old outfield player had always looked on the frame of a goal as the ball's ultimate destiny, not something out of which it should be kept.
"I started playing when I was five, as a striker with Miramar Rangers. As the years went on, I went back to playing on the wing, then midfield, before leaving Miramar for North Wellington when I could no longer play alongside the boys.
"This particular day, I was mucking around in goal before training, and the coach said, `Oh, you're actually all right'. The next game was a case of getting some gloves and bringing them along, and I've been in goal ever since.
"If I hadn't made a good fist of it, the next stop was probably the sub's bench!!"
Instead, it's Russia, as the incumbent of the number one jersey in New Zealand's Under-20 Women's World Cup Finalists squad. Not a bad return for a young lady who never had any proper goalkeeping coaching until she was invited to attend the various NZ Academies which have been held in the ensuing years.
So good a fist has Aroon made of her late vocation on the football pitch that she was recognised as the 2004 Sports Person of the Year at her school, Queen Margaret College, and has been a finalist for the Dominion Post Women's Player of the Year award in each of the last two seasons, alongside Julia Baldwin and Sarah Gregorius.
"I haven't won it - yet!", sniggers the nineteen-year-old. "The other memorable achievement in my career before qualifying for Russia was playing in last year's Super League Grand Final with Manly United.
"Maggie Lankshear, Sarah and I went across to Manly last year, and it proved a good experience for us, particularly in terms of game-time. It's a league of sixteen teams, and we have a grading round before the top eight and bottom eight split, which is followed by a top five. We ended up playing something like thirty-two games, all told".
A fair few more than she manages back home each season. And there aren't too many games planned for Aroon this year. "I'm now living in Auckland, but only for training purposes - I'm not playing for a club in Auckland".
Instead, an Easter Sunday run-out with Seatoun in the Central Region Premier Women's League saw the one-time goal-getter mark her debut with a goal - proof, were any ever needed, that inside every goalkeeper lurks a frustrated striker itching to make their mark when the chance presents itself!!
"This year, I'm just concentrating on my soccer, training twice a day - at the gym in the morning and on the pitch in the afternoon, plus additional sessions with Simon Eaddy on Monday evenings. Next year, I'll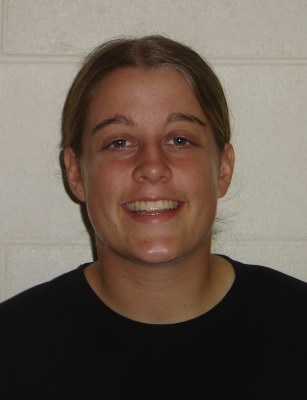 Ten Favourite Things Of
Aroon Clansey
| | |
| --- | --- |
| Player | Paul Robinson |
| Music | Dance, R&B |
| Author | John Marsden |
| Actors | Brad Pitt, Keira Knightley |
| Movie | White Chicks |
| TV Show | Home & Away |
| Way to Relax | Listen to music, watch TV |
| Other sports | Tennis, cricket, league |
| Other sports stars | Stacey Jones, Roger Federer |
| School subject | PE & Geography |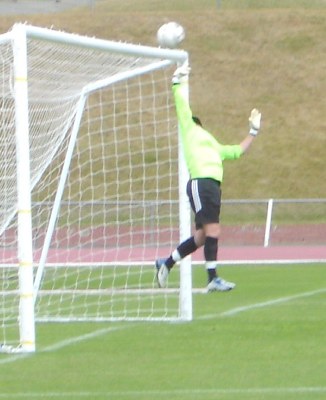 look to go to university and look to get a degree in the sporting area, PE Teaching or something similar.
"Soccer-wise, I aim to carry on with the Under-20 squad, then hopefully make it into the senior squad. I'll look to go overseas again later on, perhaps to Australia again, or even England.
"It's always in the back of my mind to go and play in their Premiership. I've been in contact with the Liverpool Ladies team, and they've invited me to trial with them when I'm next over there".
Mention of her favourite club ignites a recollection of one of the most memorable moments in Aroon's life thus far. "I went to Istanbul with my dad, Steve, to watch the UEFA Champions League Final last May.
"Liverpool were playing Chelsea in the semi-final second leg, and Dad rang me in Sydney and said, `If they win, we're going to the final'. I was like, `No way, not a chance' - I didn't have any belief that they would. Next day, of course, they did … I asked Dad, `Were you actually being serious about the final?' Silly question!!
"So Dad managed to get tickets for the final, and we flew over and spent five days there. It was really amazing, seeing the culture, etc.. We took a bus out to this stadium in the middle of nowhere, and there were people everywhere - it was incredible!.
"The game itself was unbelievable - I've never been in an atmosphere like that before. At half-time, Liverpool were 3-0 down, of course, and all I wanted to do was go home. Then seeing what unfolded …
"It was an inspiration for me, because you never know what might happen - it's not over till the referee blows his whistle. Even when you're 3-0 down, you can never give up".
That's something Aroon's family can never be accused of where supporting their daughter is concerned. "I can't remember the last time my parents, Steve and Karen, were never at a game in which I played. My older brother, Jake, sometimes comes and watches, too, and he'll be coming to Russia, for sure.
"The first time I got picked to attend any Academy was at Under-14 level, by Sandy Davie. Since then, I've missed out on one Academy selection, so I must be doing something right".
Aroon first came across Under-20s coach, John Herdman, while on Academy duty. "He was in charge of the Under-16s team which went to Brisbane in 2004. He's a really good coach as well, as is the Under-20's goalkeeping coach, Jenny Bindon - she's really inspirational.
"That's one of the great things about this Under-20 squad - it's a real team feeling. It's a really good environment to be in, with good coaches, good management staff … everyone gets along.
"We're a really tight unit, and we all have that one dream - not just to qualify for Russia, as we have done, but to be successful there as well".