When the New Zealand U-20 women's squad toured Argentina recently, there was one noticeable absentee from the list of names selected by coach John Herdman.
Just over a year ago, Petria Rennie was savouring the biggest thrill of her career to date - going to Japan with the senior squad and taking the field against the host nation. Right now, however, she's taking her biggest setback on the chin.
"Not going to Argentina hurt", admits the nuggety defender. "But it's allowed me to take a look at myself, and I'm determined I'll be a stronger player as a result - more motivated and committed to achieving my goals, which, ultimately, entail proving I'm worthy of my position in the squad".
Suffice to say, regaining her position in the NZ squad that goes to the U-20 Women's World Cup Finals in Russia in August is uppermost in the mind of the just-turned nineteen-year-old at present. Yet seven years ago, football wasn't even a factor in the plans of the lass nicknamed `Tree'.
"When I was ten, my brother Calum broke his leg while playing, and I was roped in to replace him, despite having never played before. It was a short-lived introduction to on-field action, however, as I was very soon back doing the things which interested me at the time.
"But when you live in a soccer-crazy family, who don't want you to be left out of things … my Dad, Neil, is, without question, the biggest influence on my career. So come 2001, I signed up for Three Kings United, where I've been ever since".
Petria has certainly made a favourable impression in her brief yet fulfilling football career. She's been part of NZ Academy squads at U-14, U-15 and U-16 age levels, played for the NZ U-19 Development Squad in last season's Lion Foundation National Women's League, and has represented the NZ Secondary Schoolgirls as well as the country's senior and U-20 women's teams.
As well, she followed up her appearances for the title-winning Auckland U-16s at the 2003 National Tournament for that age grade by making her first seven appearances for the "A Team" in the 2004 National Women's League campaign.
Throw in both the ASB Bank College Sport Young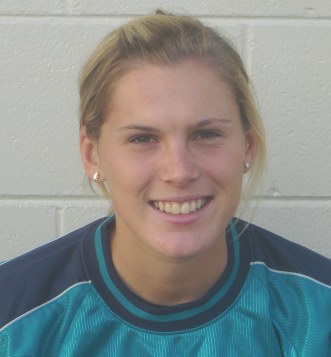 Petria Rennie's Favourites
Club

Real Madrid

Players

Roberto Carlos, Ashley Cole

Movies

Pirates of the Caribbean;

The Notebook

Actors

Johnny Depp, Angelina Jolie

TV Show

Gray's Anatomy

Music

Hip hop, R&B, old school rock

Other sports

Snowboarding, Athletics, Tennis

Other sports star

Marion Jones

School subject

PE

Ways to Relax

Going to the beach, shopping, hanging out with friends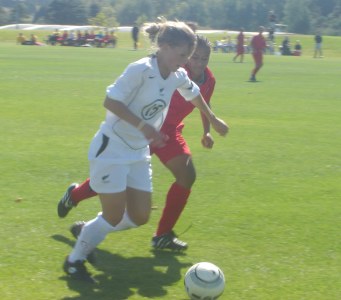 Sportsperson of the Year women's soccer award and the SPARC Future Champions Champion Award in her chosen sport last year … as Bruce Forsyth would say, "Didn't she do well?"
"As well as my Japan experience, two other events stand out as memorable moments in my career", declares Rennie. "Qualifying for the U-20 Women's World Cup Finals, of course, and winning the National Secondary Schools Tournament with Epsom Girls Grammar when I was a third former".
EGGS? But weren't you at … "I switched to Avondale College when I was in sixth form", grins `Tree' mischievously, it being somewhat rare to encounter someone who has played for both of Auckland's foremost women's soccer-playing schools.
Rare, too, are goals in the career of a player who prefers to play in defence because "I'm aggressive and hungry for the ball, and can use my speed to track down opposing strikers".
Two of Petria's five strikes at senior level were scored in Auckland's 2-0 win over North Harbour at the 2003 U-16 National Tournament, while this year, Tonga has been her unwilling victim on two occasions, in the 16-0 romp on home turf in March, and in the 7-0 round-robin win in Samoa.
"The best goal I've scored was for Three Kings last September, against visiting Sydney team Gladesville Ravens. We won 9-1, and I scored from twenty-five yards", recalls the teenager, who labels U-20s coach John Herdman and club, representative and international team-mate Maia Jackman - "a great role model and mentor" - as others who have been strong influences on her career to date.
Future off-field plans for Petria include getting a business degree, and learning to speak Chinese. On the park, she's been offered a scholarship at Metro State University - "I may take that up in January; it's to be confirmed at this stage" - and hopes to be part of New Zealand's 2007 Women's World Cup and 2008 Olympic Games squads.
"Right now, though, I'm aiming to make the team that goes to Russia, where I'm hoping we'll do well, and make the quarter-finals at least".
That would be some response indeed to the biggest setback of Petria Rennie's brief career, one which would doubtless please us all.