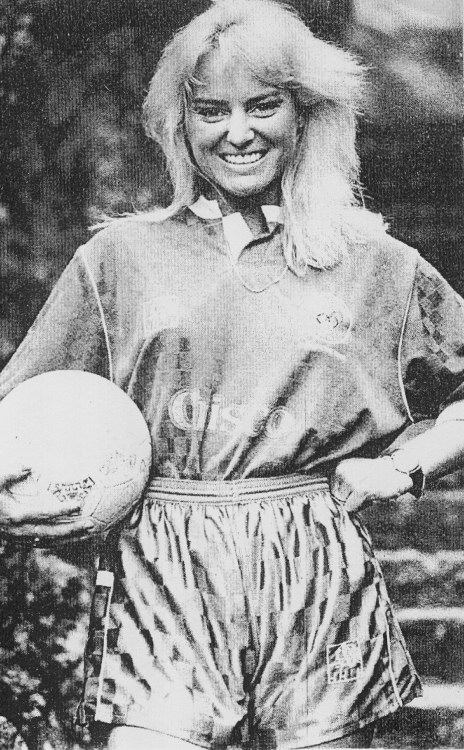 When I first saw Michele Cox play, on May 24, 1987, much was done by her in just eighty minutes to restore my faith in 'the beautiful game' in New Zealand!
I was actually on my way down to Eden Park to watch Marist play Ponsonby in a club rugby encounter, as I'd all but given up hope on soccer in New Zealand at the time - in my eyes, the skill factor seemed to be being coached out of players, as a result of which imaginative play was all too rarely seen, something of which Auckland rugby could not be accused of during this period, with the likes of Sir Grant Fox, St. John Kirwan and Smokin' Joe Stanley running riot every week!!
Because I had time to kill, I thought I'd take in my first women's soccer match en route, and I'm so glad I did!
For here, at last, was a young player whose game was laden with flair, vision, skill, imagination and technique - all the facets of football so sorely lacking in the men's game, Billy McClure excepted.
Suffice to say, I was delighted at my "discovery", so much so that there was a letter in the post to Soccer Express the next morning, this outstandingly talented young player its subject.
She wasn't playing in a bad team, mind - that Eden '87 side remains the best I've seen in this country. (Although a certain midfield general and her 1997-9 Three Kings United colleagues, and the Thomas Edge-inspired 1995 Waitakere City team, run them very close indeed)!
But amidst a plethora of gifted artists, which the 1987 combination was, no question, Michele was the pied piper ... and she has continued to call the tune on the park more often than not ever since.
Hers is a career which I've taken great pleasure in following, be it in Auckland with Eden or Three Kings, around the nation with the "A Team", or on those all-too-rare occasions in the white shirt of her country - the manner in which she was treated by certain former national selectors is, quite simply, inexcusable. Their reasons simply do not wash!
That amounts to well over 300 games in which, more often than not, I've witnessed a player who, for mine, is the country's finest, particularly in terms of vision and passing ability. And yes, lads, you are included in that assessment!!
I'm certain I'd have no more than a passing interest in New Zealand soccer nowadays, had I not seen Michele in action for Eden that long ago Sunday morning.
Since that day, I've been fortunate to witness a number of outstanding female footballers in particular in action, among them Monique Van de Elzen, Maia Jackman and Simone Ferrara, three SWANZ internationals whom I hold in extremely high regard.
Of them all, though, I consider myself indebted to just one - a lady who will always hold a special place in my life.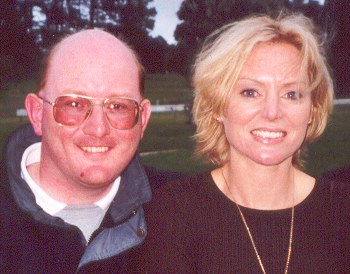 Merci beaucoup, Michele, avec beaucoup l'amour d'un premier defenseur!